The Only Guide You'll Ever Need To Move A Piano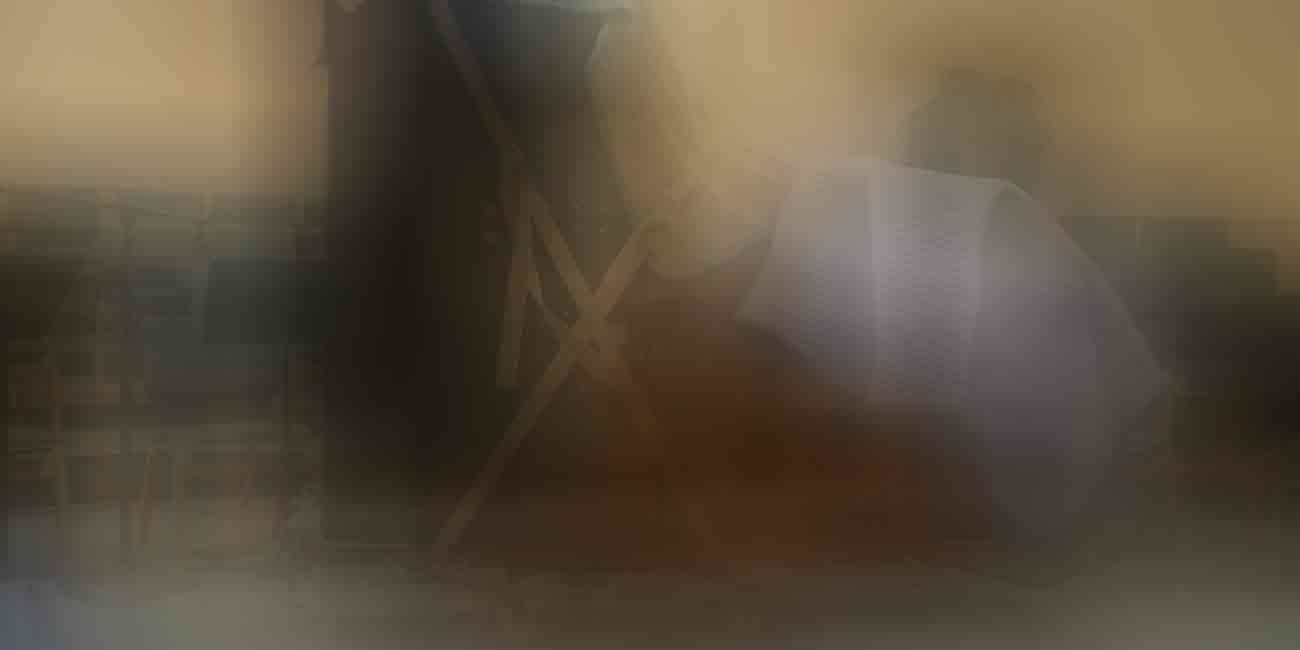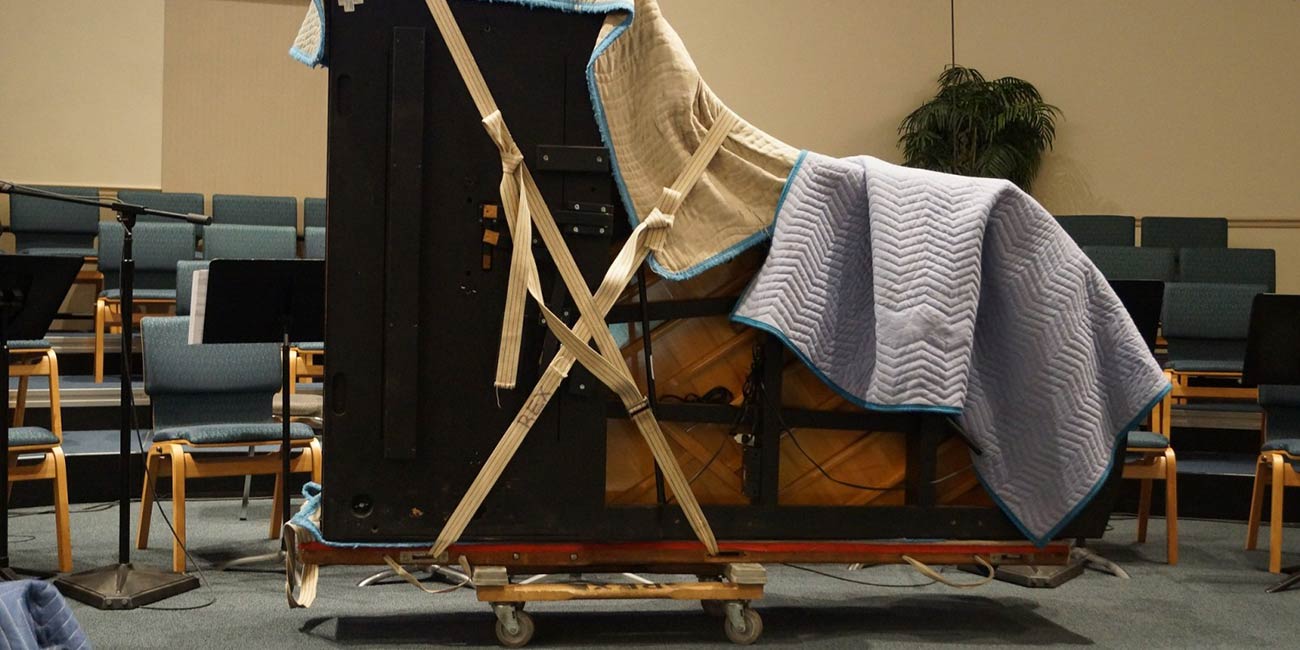 In this guide:
Intro
In the world of musical instruments, the piano reigns supreme. The resonant sound of the piano serenades pianists and their audiences with highs of melodically orgasmic levels. You'll bet your favourite songs sound even better on the piano — no matter the genre! Okay maybe that's stretching it, but there is no telling the extent to which we all love the piano — especially us New Zealanders. You want proof? Sure! Here's one.
The piano's timelessness notwithstanding, it has a reputation for its fragile nature. And this owes largely to it having an abundance of strings and keys. Some pianos are said to be made up of as many components as 10,000 moving parts. That's quite a lot! And that means that an impact as subtle as a thud might see your piano suffer deep damage. So, these must be treated gently, especially when you're moving them around, say, to a new building or a different part of your home.
Moving your Piano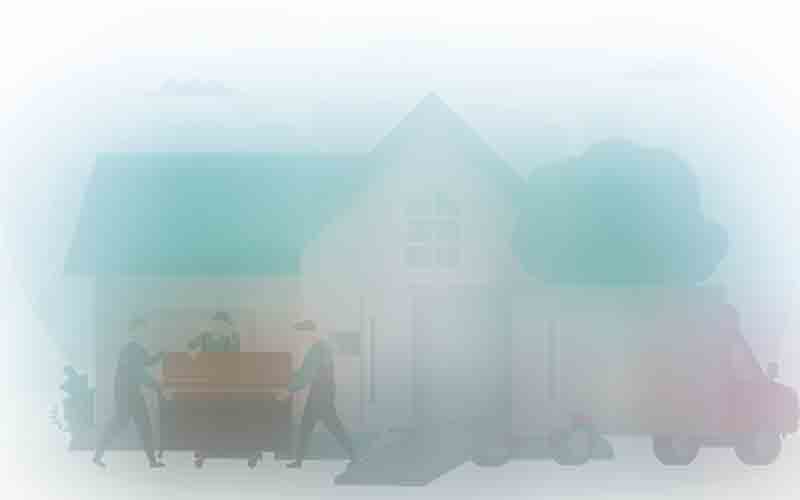 Navigating all that 'DIY mumbo jumbo' that comes with moving your piano is like getting pet hair all over your new black clothes. While getting a pet — or in this case — getting a piano feels great, and savouring the soulful experience of melodiously struck piano chords in your fav classical jam slaps even harder, no one wishes to deal with the stress that comes with moving pianos.
. . . And that's where professional piano movers come in.
But, (and a very big but) If you're brave enough to slap an 'S' on your chest as your very own 'DIY superhero,' then you're going to find this guide extremely useful. That said, getting not just any moving company, but one with professional and reliable piano movers.
You don't want this happening to your most valuable piece of furniture.
Piano movers ( . . . raising our hands) have experts with enough skin in the game to move pianos and other delicate items that require skill. These piano movers also have the right equipment to help save the piano from getting damaged in transit.
While we genuinely believe hiring professional help is the best approach — I mean, these guys do it in their sleep — we curated this guide also for people who're looking to move the piano by themselves.
So, hang on tight as we hive off the insider scoop on actionable, tried-and-true tips that'll get you moving your piano safely and without hassle!
'Know' Your Piano
Moving your piano isn't just like moving another piece of furniture. You may ask why? It's because Pianos vary. But broadly speaking, they are categorized into three, namely: grand pianos, upright pianos, and digital pianos. These different pianos are distinct in their composition — and aesthetics
They're also tailor-made for different settings. So, learning how to move your piano entails taking stock of the category in which your piano falls into. That'll help you take a more comprehensive approach to move your piano with minimum fuss and without all that head-scratching that a figure-it-out-as-you-go approach brings:
— Grand piano: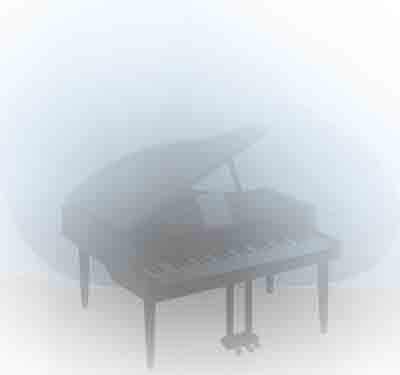 When it comes to size, they don't come grander than the grand piano. Imposing in size, as well as structure, it's also the priciest. Because grand pianos have horizontal soundbars, they come with a long string and a bigger soundboard area.
You can differentiate a grand piano from other kinds by how it works. You can play it faster, and with better control when compared to other types due to the gravity resetting the hammers. The standard length of the grand piano ranges from about four and a half feet to about nine and a half feet.
— Upright piano: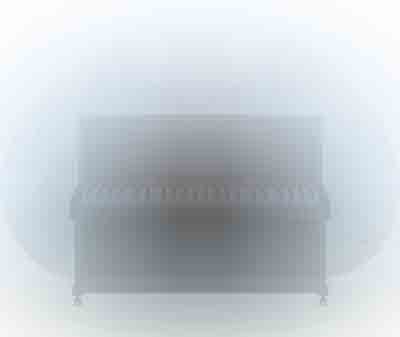 Suppose you're looking for shorter strings and smaller soundbars than the grand piano. In that case, the Upright piano is your guy! Named after the position of the piano's soundboard and strings which stand perpendicular to the ground, the hammers on the upright piano strikes horizontally to hit the vertical strings, producing sweet-sounding tones. Upright pianos range from about 110cm to 140cm in height, and they are about 155cms in width.
— Digital piano: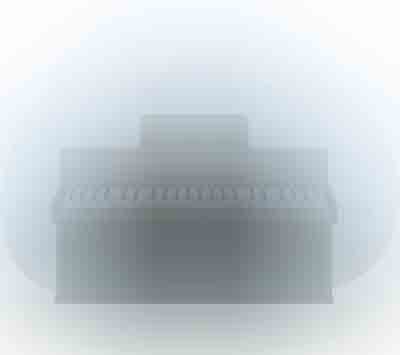 Digital Pianos do what they say on the tin. Hi-tech, with no soundboards, hammers, or strings. Once you tap on a key on the digital piano, a sensor in the piano is activated, and the recording of an acoustic piano is relayed through the speakers.
Digital pianos have recordings and different samples of every note. These samples and recordings can be played back multiple times. Digital pianos are generally portable, and some even use batteries!
Surely, there are other kinds of pianos, but the grand, upright, and digital categories are important. They have been discussed in this guide to enable you to understand the piano better. Now it's time to roll up our sleeves and dig deep into the dirt of 'moving proper.'
Moving your Piano — a step-by-step guide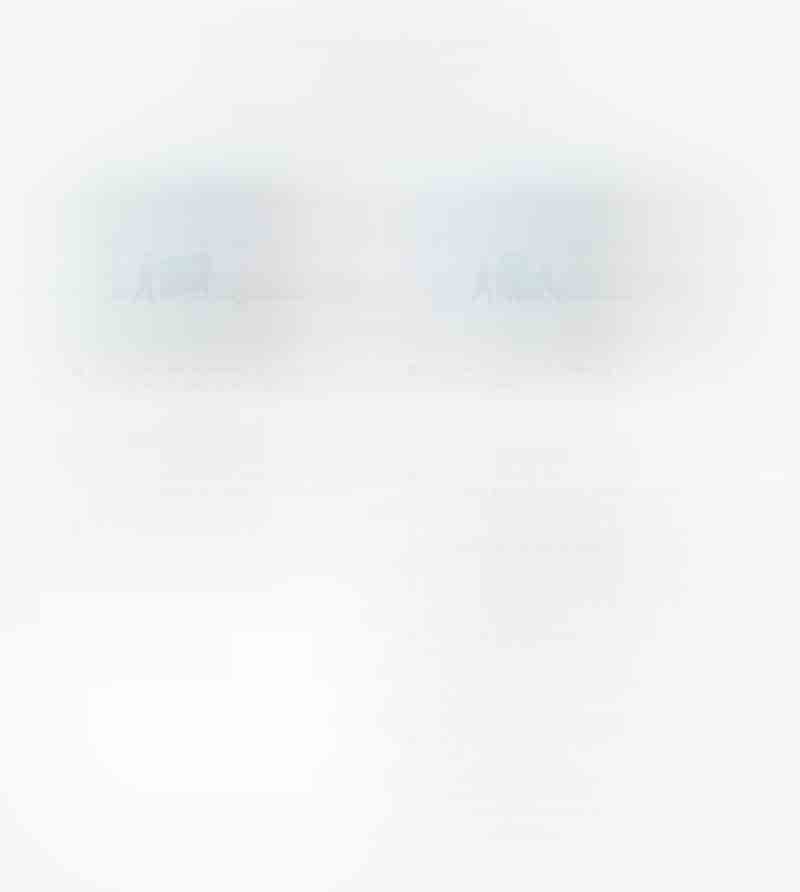 Up until this guide, the only way to get your piano moved was to enlist the help of a group of friends, use brute force, or just give in and hire piano movers. Now, even if you don't have the proper equipment, you can now learn how to move a piano on your own!
Moving the piano isn't just about placing it on dolly wheels and hoisting it into the back of a truck. A few things need to come under consideration to ensure that you move the piano without upsetting your friendly neighbours.
As we explained earlier about digital pianos, they are portable, and it won't take too much to move them around. Upright and grand pianos, on the other hand, are quite the opposite — heavy-duty in their structure. And more delicate! So, if you've got one of these, you've got to pay close attention to these steps:
STEP 1: Get all the equipment you need
Moving a piano requires certain tools. These tools are vital to get the job done. Even professional movers use this equipment too. To start with, you will need piano straps, dollies, padding, tape rule, plank, and a soft sheet or blanket. The piano straps are for holding the piano together once it's on a dolly and a blanket has been placed over it. They help to keep the piano stable, preventing it from damage.

Dollies usually have dolly wheels. Once you place the piano on the dolly, moving it along the house becomes easy-peasy-lemon-squeezy. The padding and the blanket will help protect the keys and chords. They work hand-in-hand with the straps to ensure that nothing is damaged. Finally, you need the tape rule to measure the piano and the door size.
These are the basic tools that will facilitate the safe manoeuvring of the piano. If you've got a grand piano, you need to get an additional piano board tool. Piano boards are usually equipped with divots that help fasten the piano's straps while it's in motion.
Grand pianos are bigger. So, using a piano board gives added protection. On the other hand, you only need a dolly to move a grand piano!
STEP 2: Take measurements of the pathways and doorways in advance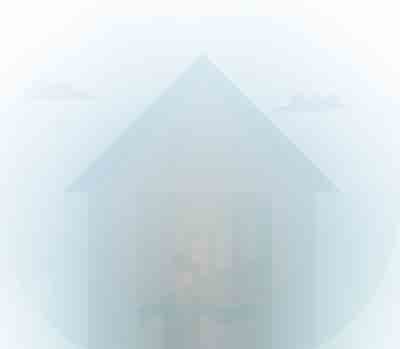 Now it's time to grab the tape measures! Knowing the length, width, and height of the new space, the piano, doors, and staircases will help manoeuvre your piano better. You have to measure the new space you'd love to place the piano in if you want it to fit perfectly.
Measuring the doors and the piano will help you understand exactly how you need to manoeuvre the piano while moving it to avoid damage. If you are moving the piano from the lower part of a story building or to the upper part, you will also need to measure the staircase. Doing so will help you gauge the perfect way to move the piano.
Pro tip: To cater to any concerns you might have about scratching or nicking doors, you may use cushioning (such as blankets) to help protect them.
STEP 3: Confirm that the truck size can accommodate the piano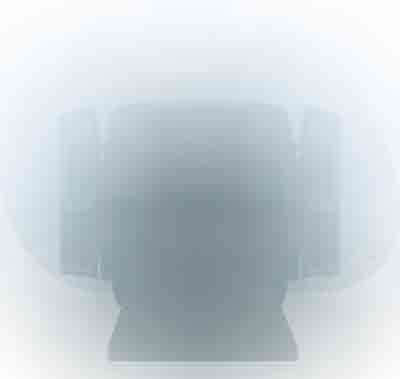 Once you've taken measurements and you've gotten the necessary tools, you want to check the size of truck you intend to use. You don't want to wheel the piano out of the house, only to discover that the truck is smaller than necessary. So, you've got to check the truck. Verify that it has the perfect capacity to take in the piano and transport it.
STEP 4: Mobilize the group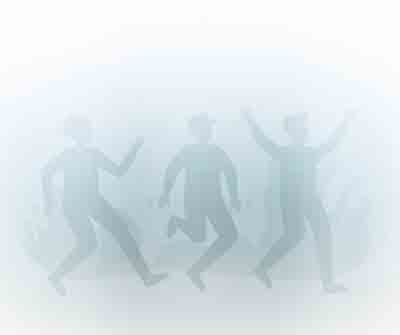 Most folks who flunk the task of moving a piano only do so because they sometimes don't resist the urge to overestimate their ability. Moving a piano requires more than one person, and that is why it's best to hire a professional moving company with just as many piano movers who'll guarantee safe moving and transportation of your piano. No less than three (3) people are needed to do this—two to hold the piano on either side and one to wheel the dolly. An extra hand could come in handy to assist any of the three people, thus making the moving process easier and safer.
STEP 5: Clear the Pathways
Most movers will tell you this from their years of experience — most pianos tend to sit at one end of the living room or an open space in the room. So, many things could stand in the way of the piano that needs to be evacuated. To avoid the piano hitting items like the sofa, tables, or electrical appliances, clearing the path is necessary. Clearing the path also requires keeping the door open to ensure that nothing clogs the wheels of moving the Piano.
Once the path is cleared, you want to go over it again. Tiny objects on the floor could cause a slip and inadvertently lead to damage on the floor. Going over the cleared path to double-check will reduce the risk of slipping or hitting the piano against any object that could cause scratching and jarring.
STEP 6: Move it!
Here comes the most important step in this guide, where you put all the steps into use. The method of moving an upright piano and a grand piano is not the same.
HOW TO MOVE A GRAND PIANO
Grand pianos come with a top lid. So, the first thing to do is lower the lid and ensure that it is secure. Then you have to dismantle the legs and the pedals of the piano. Then, as explained earlier, secure the legs and the dismantled pedals with blankets and ensure that they are kept safe in a different box. Moving forward, wrap the keys and the chords with a sheet and fasten it tightly with the straps. Then gently move the piano across the room through the door into the truck.
HOW TO MOVE A BABY GRAND PIANO
Moving a grand piano takes just the same technique as a grand piano. Just, the length of the two kinds of pianos markedly differ.
You can start off by removing the lid and fastening it. Then proceed to remove the piano pedals and legs from your screwdriver. Wrap the pieces, including the sides, keys, legs, and lid, in stretching wrap or moving blankets for protection when moving. You may transfer the piano to the new place with all components wrapped and assemble it. You may need the assistance of a couple of people to carry it safely, depending on the weight. Once set up, clean the piano and re-tune it to be played again.
HOW TO MOVE AN UPRIGHT PIANO
Moving the upright piano isn't as strenuous a task as moving the grand piano. All you need to do is keep the keys and pedals secure under a blanket, then hoist the piano on the trolley while having someone guard it. Once this is done, and the piano is safely sitting on the dolly, you can easily transport it onto the truck.
STEP 7: Retune It
Even with piano movers, transporting the piano might never be done with 100% accuracy. Once the piano has been transported into its new surroundings, the next step to take is to ensure that you retune it.
Retuning makes certain that the sound and the piano keys that have been tampered with are returned to normalcy. After the piano has been moved, many experts differ on the ideal time to retune. Some, immediately, while others need up to a month to retune.
What To Avoid Doing While Moving A Piano Now that you already know the buttons to press (pun unintended) while moving your piano, knowing what not to do while moving the piano is equally as vital.
For all its doggedness to withstand the vicissitudes of time, the piano is one helluva fragile musical instrument. Plus, they cost a lot. One wrong move and your piano could suffer horrendous damage that'll render it utterly useless. With that in mind, it becomes almost obligatory to take all necessary precautionary measures to ensure that you move your piano safely — and efficiently.
Here, we dish out the insider scoop on how not to screw up your next piano moving mission:
1. Seek assistance
We get it. You're independent, self-dependent, and you'll scarcely have it any other way. We also get that this is a huge chance for you to impress your partner or girlfriend. Haha!
But pianos are a largesse — quite heavy! Their size and weight could range from 220/180 Kilograms to about a whopping 680 kilograms for grand pianos depending on the piano. On the other hand, Upright pianos could range anywhere from 113/136 kilograms to about 362 kilograms.
This means that they are heavy-duty and require a lot of strength in lifting and moving. They are also very fragile. So, when lifting those, you have to channel your inner 'hulk' while keeping an eye on overall safety to avoid damage. The best way to do this is to ask a lot of people for help.
Depending on the size of the piano, moving the piano may require between 3 to 5 persons. Since you don't want to risk dropping the piano abruptly, it's important to ensure that you have as many hands as you can get to help you.
2. Be in no rush
The fragile nature of the piano means that if anything were to go wrong while lifting, the thousands of dollars you paid at the dealer's store could all go down the drain. While moving the piano, it's best to proceed with caution. There is no such thing as being too careful. That way, you don't take any 'missteps' that will damage the piano. Moreover, the piano has some sharp and rough edges. Moving it too fast could cause injuries to you and other folks in the group who're giving you a helping hand. So, tread carefully.
Remember, slow and steady wins the race.
3. Lift the piano with the right equipment
When moving a piano, using the right instruments will prove instrumental to your chances of success. To lift the upright piano and the grand piano differ slightly.
You need the piano board for the grand piano, which adds an extra layer of security by fastening the straps against the covered piano. On the other hand, if you are looking to move an upright board, you do not necessarily need piano boards.
Also, do not try to move the piano without the necessary tools in your 'Piano-moving checklist' like:
Heavy-duty tape
Ramp
Moving straps
Dolly straps
Plastic wrap or dense cloth/blanket
Weightlifting straps
Van/truck
Four-wheel dolly
Work gloves
FAQs (Frequently Asked Questions) On Moving Pianos
To answer all of the concerns that are likely to linger on your mind when making plans for your next piano moving task, we've stepped into your mind to ask (and answer) the following questions:
Can I seriously consider hiring a moving company?
While honing your DIY skills is never a bad thing, especially when you consider that you'll be saving some money, the best thing you could do for yourself — and your piano — is to hire professional piano movers.
They've got enough skin in the game that is rooted in years of experience doing — you guessed right — moving pianos. This means that they know exactly what to do and how to move the piano.
So, hiring a moving company will be your best bet. Moreso, some moving companies have insurance policies, so if anything were to go wrong from your movers' end, you could rest easy in the knowledge that your piano will be insured.
How much does it cost to move a piano?
The cost of moving a piano depends on whether you intend to move it yourself or hire piano movers. If you've got what it takes to move a piano, and you think you do not need piano movers to help you, the cost of moving will be different when compared to the cost of hiring a company.
When moving it yourself, you will expend resources to rent or even buy the necessary tools. Dollies, for instance, could cost as low as $35. For Grand pianos, they could also cost as high as $150 or more in some cases.
On the other hand, if you want to hire a company, the price of hiring a company could vary from $200 to $600 based on the quality of the moving company and the location of the piano movers. Some hiring companies charge hourly based on the minimum rate.
Conclusion
Roses are red, violets are blue, and moving a piano is no walk in the park.
They're fragile and possessing too much sentimental & monetary value, which would mean leaving it to the professional competence of piano movers would be the wisest and safest option. But, if you'd rather stay true to your sauce and move it yourself, then you really want to consider the swathes of insider gist we have in this guide.
Summarily, while hitting the 'hire a professional' button may cost more money, you'll unpack the world of good you'll be doing yourself when you weigh your decision against the foreseeable (and unforeseen) risks. Plus, your piano'll be safely moved from your old home to your new home or wherever your heart is set on keeping your most treasured piece of furniture!