Wellington is well-known for being one of the most vibrant, friendly and beautiful places to live in New Zealand.
With a temperate climate, dense population, easy access to native bush and beaches, and a thriving arts and culture scene, it's no wonder it's a popular destination with travellers and those looking for a city escape. But what's it like to live there?
Before moving to the capital, the cost of living in Wellington is something you should factor into your budget.
Reasons to move to Wellington
Wellington may be more expensive than other major centres in New Zealand, but the cost of living in Wellington isn't the only thing you should consider.
As the centre of Parliament, Wellington has a booming job market, especially in the Government sector. Despite its population of 217,000 people, Wellington is very small, and it is easy to make a name for yourself in a wide range of industries.
Wellington has a huge technology industry and hospitality sector.
Salaries in Wellington
In Wellington City, the average income is $72,976, making it the highest-paid district in the country.
What's different about Wellington?
Most New Zealanders know Wellington as our 'windy city,' but there's nothing quite like being caught on a rainy day on the corner of Featherstone street battling your way to the train station. On average, the winds can get up to 65 km/hr and regularly push 80 km/hr.
Over the past couple of years, there's also been more construction in the city with more apartments and earthquake strengthening of old buildings. This is excellent news for those looking for centrally located accommodation.
Wellington also has a friendly, welcoming vibe and a strong LBGTQAI+ presence with many bars, events and spaces that celebrate the diversity of the queer community.
Cost of living in Wellington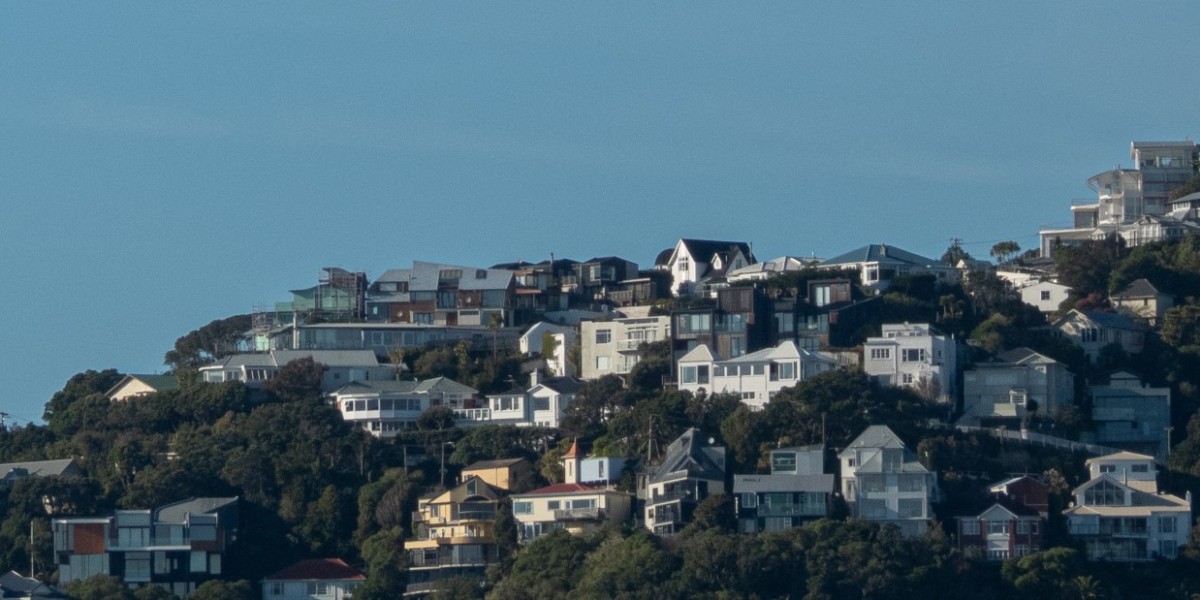 When it comes to the cost of living in Wellington, accommodation is one of the most significant expenses. Wellington's rental and housing market has struggled to keep up with its rising population, and rents and home prices have soared in recent years.
For Renters
February and March are the busiest times to look for rental accommodation in Wellington.
Expect to turn up to dozens of rental viewings to secure a flat. Many suburbs are popular with renters for their walkability and proximity to the central city or bus routes. These include:
Te Aro
Aro Valley
Brooklyn
Pipitea
Thorndon
Kelburn
Mt Cook
Mt Victoria
Oriental Bay
Roseneath
Hataitai
Newtown
Mt Cook and Kelburn are popular with students given their proximity to Massey University's Wellington Campus and Victoria University of Wellington, respectively.
The 2021 Trade Me Rental Price Index showed Wellington had a median weekly rent of $615.
In general, two-bedroom properties rent for between $450 and $620 a week, and three-bedroom properties rent for between $630 and $790 a week.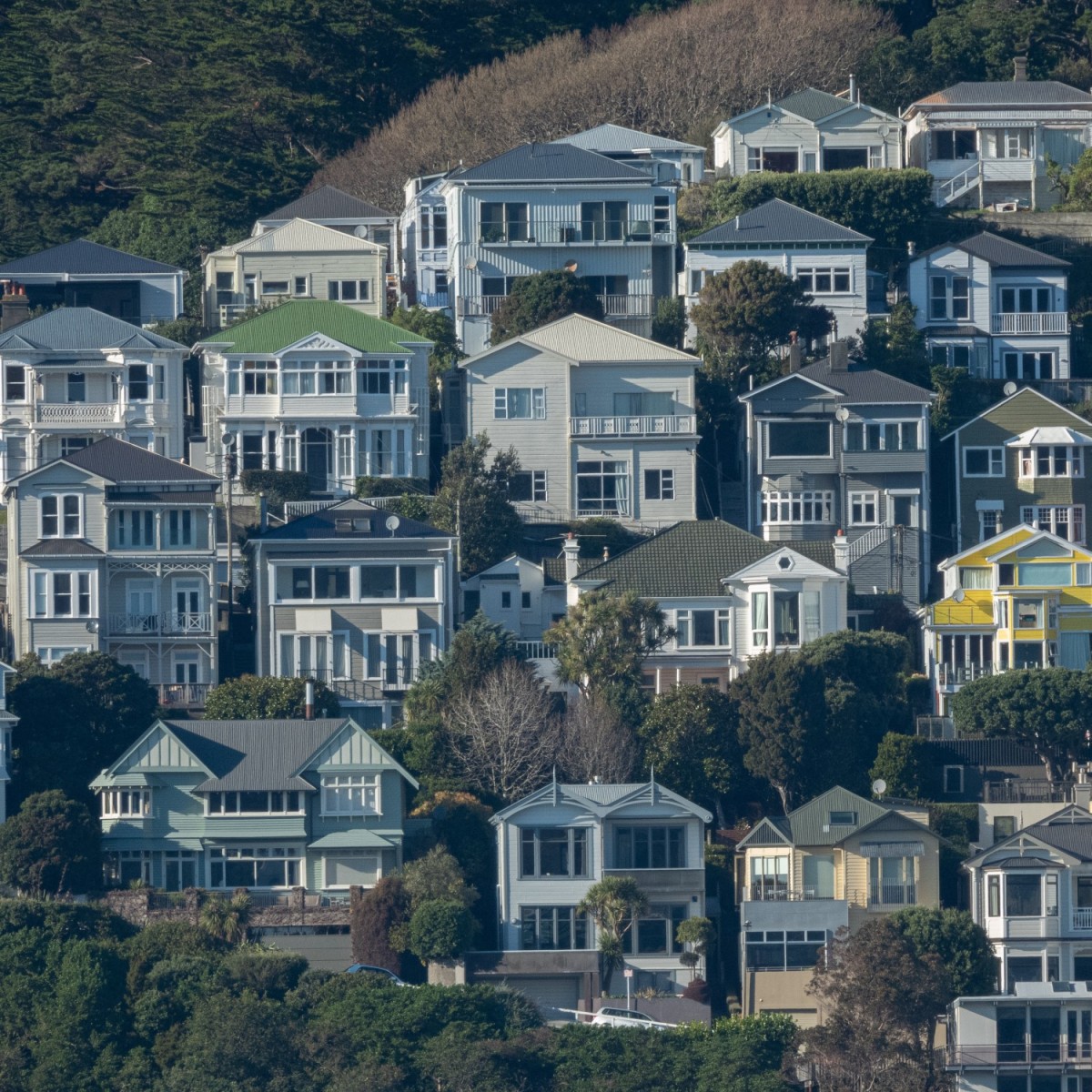 Finding a room in an existing flat can sometimes be an easier option for people looking to move to Wellington on their own as the cost of living in Wellington can be reduced by living with several flatmates.
Rent for one person in a 4-6 bedroom flat ranges from $135 - $165. Prices tend to go up as the number of flatmates goes down, with many options for three-bedroom flats priced at $200.
Expect to pay $300-$450 for a two-bedroom flat in a new apartment close to the city.
If you are looking to rent a room, check out the following sites for flatmate wanted ads:
Trade Me Flatmate Wanted listings
Facebook pages such as Vic Deals and Flatmate and More
Buying in Wellington
Wellington has been feeling the housing price boom, with the average cost of a home at $1.1million, up 30% over 12 months. Wellington's most expensive suburb is Seatoun, where the median house price of $1.9 million.
The good news is there are still houses available at attainable prices in the greater Wellington area. Newly built two-bedroom townhouses in the Hutt Valley start at around $699,000. Lower and Upper Hutt are two suburbs easily accessible by the highway and bus and train transport.
If you are looking to buy in Wellington City, the most affordable suburb of Wellington is Wellington Central, thanks to the smaller sized apartments on the market. Centrally located apartments have a median price of $526,100.
Wellington neighbourhoods of interest
Wellington comprises 44 suburbs, each with its own unique culture. Here are some popular city suburbs:
Newtown
Newtown is an excellent option for those considering the cost of living in Wellington. Newtown has working-class and artistic roots, which give the suburb its eclectic charm.
Rental prices are more affordable, with rents ranging from $180-$250 for a room in a typical 3-bedroom home. The suburb has a wide range of bars, cafes and pubs with food and drink options at affordable prices.
Mt Cook
Popular with students, rents are cheaper in Mt Cook as many houses are home to University students. Expect to pay around $220 for a room with existing flatmates.
Mt Cook makes a great affordable suburb as it is within walking distance of the city, Massey University, and Newtown's Countdown supermarket.
Mt Victoria
Mt Victoria is a popular suburb given its proximity to the city centre, and rents are more expensive. Expect to pay anywhere from $250-$310 for a room in a shared flat. Rents for one-bedroom apartments start at around $475. Mt Victoria has a small selection of upmarket eateries on Majorie Banks street.
Aro Valley
The hillside suburb of Te Aro has a wide range of affordable housing options. Rooms are priced from anywhere between $250 and $350. Aro Valley has a quaint suburban centre with bakeries, cafes, and Wellington's most famous brewery, Garage Project, all within walking distance.
Hataitai
The hilly suburb of Hataitai has impressive views and a slightly cheaper price point than Oriental Bay and Roseneath, given that it's somewhat harder to get to. Rentals go for around $220-$300 per room, and if you're lucky, you might even get amazing views of Evans Bay.
Since parking can be somewhat hazardous and competitive, a bus pass is your best bet for getting to and from home. Hataitai village has a small selection of affordable eateries, bars and restaurants.
Lyall Bay
Situated southeast of the central city, Lyall Bay is an affordable neighbourhood, although a little out of the way compared to Wellington's more popular inner-city suburbs.
This neighbourhood has plenty of popular, affordable eateries, including Spruce Goose, The Botanist, Maranui Cafe, and Parrotdog Brewery. Rental properties can cost between $250-$300 per room.
Some luxury rental options in Lyall Bay are priced much higher than this.
Things to do in Wellington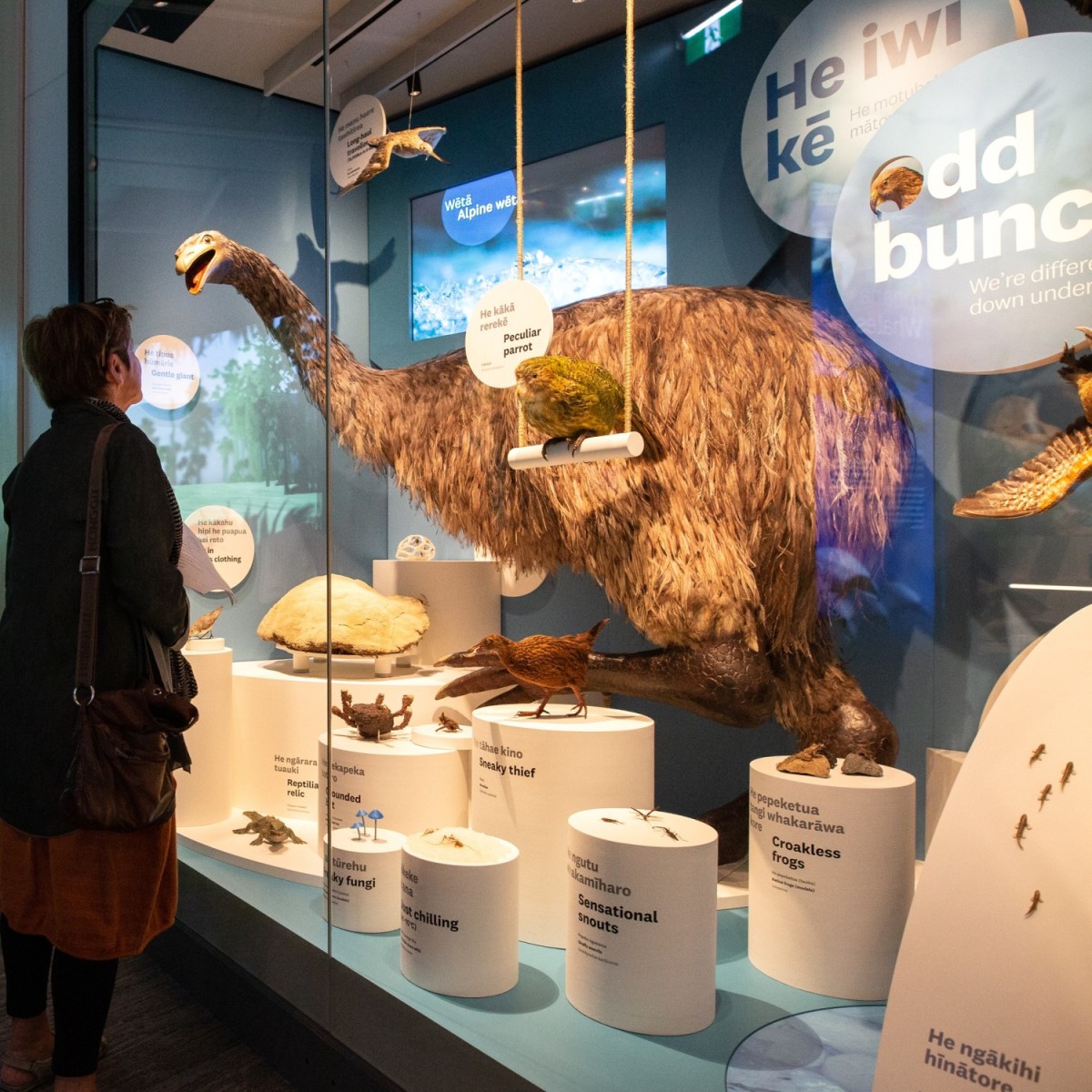 Wellington might not be a cheap place to live, but there are plenty of accessible and affordable options for doing things in the city.
Get Your Culture Fix
As the cultural capital of New Zealand, there are lots of great, free galleries and museums to explore.
We all know the national gallery Te Papa, but City Gallery has contemporary art regularly displayed for free, as well as a wine night on the first Thursday of the month.
Check out these other great galleries:
Enjoy Contemporary Art Space - Cuba Street
Jhana Millers Gallery - Victoria Street
Mossman Gallery - Garrett Street
Bowen Galleris - Ghuznee Street
Kura Gallery - Allen Street
McLeavey Gallery - Cuba Street
Get Your Nature Fix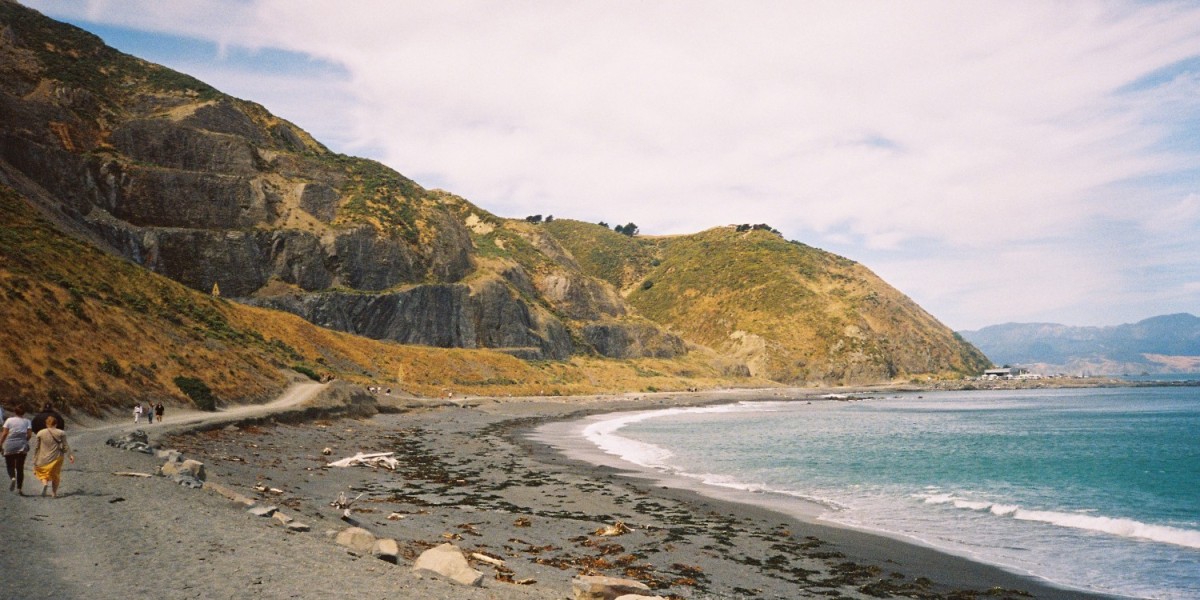 Exploring Wellington's natural trails is free. Walk to the top of Mt Victoria or Mt Kaukau, hike the Southern walkway from Mt Victoria to Island Bay, or try the Skyline walkway. Polhill reserve is popular with mountain bikers and weekend hikers.
Visit the birds at Zealandia, Wellington's predator-free wildlife sanctuary. Take a night tour for $85 (just $45 for members) or explore during the day on your own for $23. (Members are free). A yearly pass is $62 for adults, $99 for families and $54 for students and seniors.
Wellington regular events
Wellington has a jam-packed calendar when it comes to events, but here are a few regular ones you may want to look out for.
Toast Martinborough
Spend the weekend amongst the vines in early February with live entertainment and incredible wine and food tasting. General Admission is $85+ wristband and booking fees.
Wellington Wine & Food + Craft Beer Festival
Try local food paired with the best drinks from local wineries and breweries, all in the centre of Wellington. Tickets range from $34-$68.
Wellington's Fried Chicken Festival
A relatively new festival on the food circuit, Frank Kitts Park plays host to the best fried chicken the city has to offer. Tickets are $10.97, and all food is priced under $10.

Beers at the Basin
This beer festival features over 40 vendors serving up some of the best craft beer, wine and food from around New Zealand. Tickets range from $43-$115.
Homegrown
The Homegrown Festival is one of New Zealand's biggest concerts and features an all-kiwi lineup of local music. Tickets are $165.
The cost of food in Wellington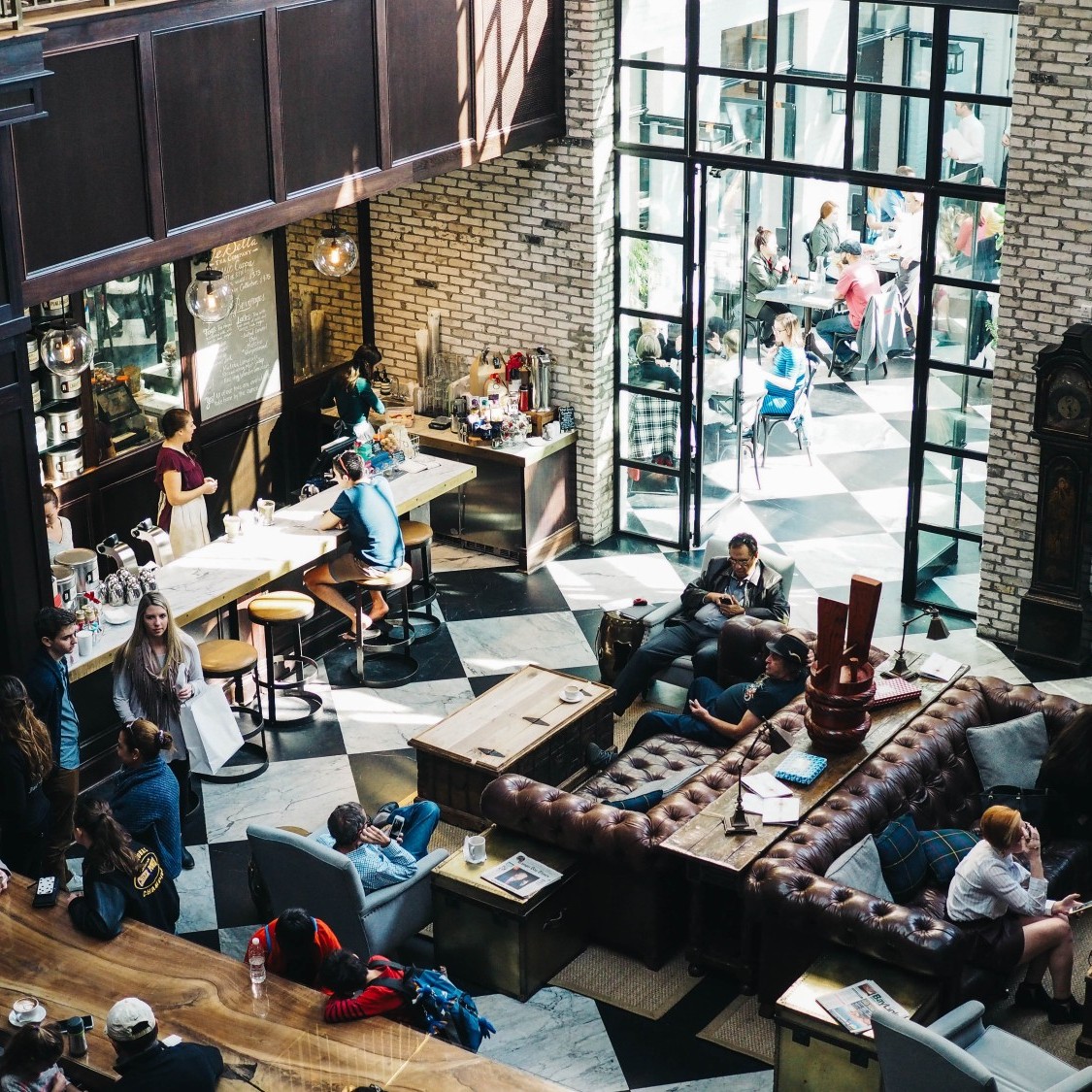 When figuring out the cost of living in Wellington, expect to eat and drink a lot of your budget. Wellingtonians like to go out. Whether it's Saturday brunch or Wednesday after-work drinks, there is no wrong time to hit the city.
The cost of eating
According to the comparison website Glimp, a single household shop per week in Wellington comes out to $116.60. This is cheaper than an average shop in Auckland, which costs around $135 and more expensive than urban areas of the South Island, where the average shop is $105.
The cost of dining out
Wellington has a wide range of eateries that cater to many budgets. Here's what you can expect to pay per person for a meal and drinks at some of the most popular restaurants in the capital.
Brunch: Olive, Fidel's, Lido, Coene's Cafe = $22-$30
Cheap and cheerful restaurants: Rasa, Istana Malaysia, Little Penang = $16-$30
Shared plates: Mr Go's, Chows, Highwater = $25-$35
Fine dining: Shepherd, Two Grey, Ortega, Egmont St Eatery = $55-$75
Upmarket: Rita, Kika, Boulcott Street Bistro = $140-$200
The cost of drinking
Wellington has no shortage of bars and breweries to explore for a beer or a cocktail. Here's what you can expect to pay per person for a drink at some of the most popular bars in the capital.
Cocktails and spirits: Crumpet, Hawthorne Lounge, Nightflower = $15-$22/drink
Craft beer on tap: Little Beer Quarter, Fortune Favours, Choice Bros, Fork & Brewer = $11-$15/drink
Wine bars: Le Samurai, Nobel Rot, Amador, Puffin = $11-$70/glass
Getting around Wellington
Wellington's central city is exceptionally compact and is only 1km wide. The city's bus and train system services the wider Wellington area, including Wellington city, Lower and Upper Hutt and the Kapiti Coast.
Parking in the city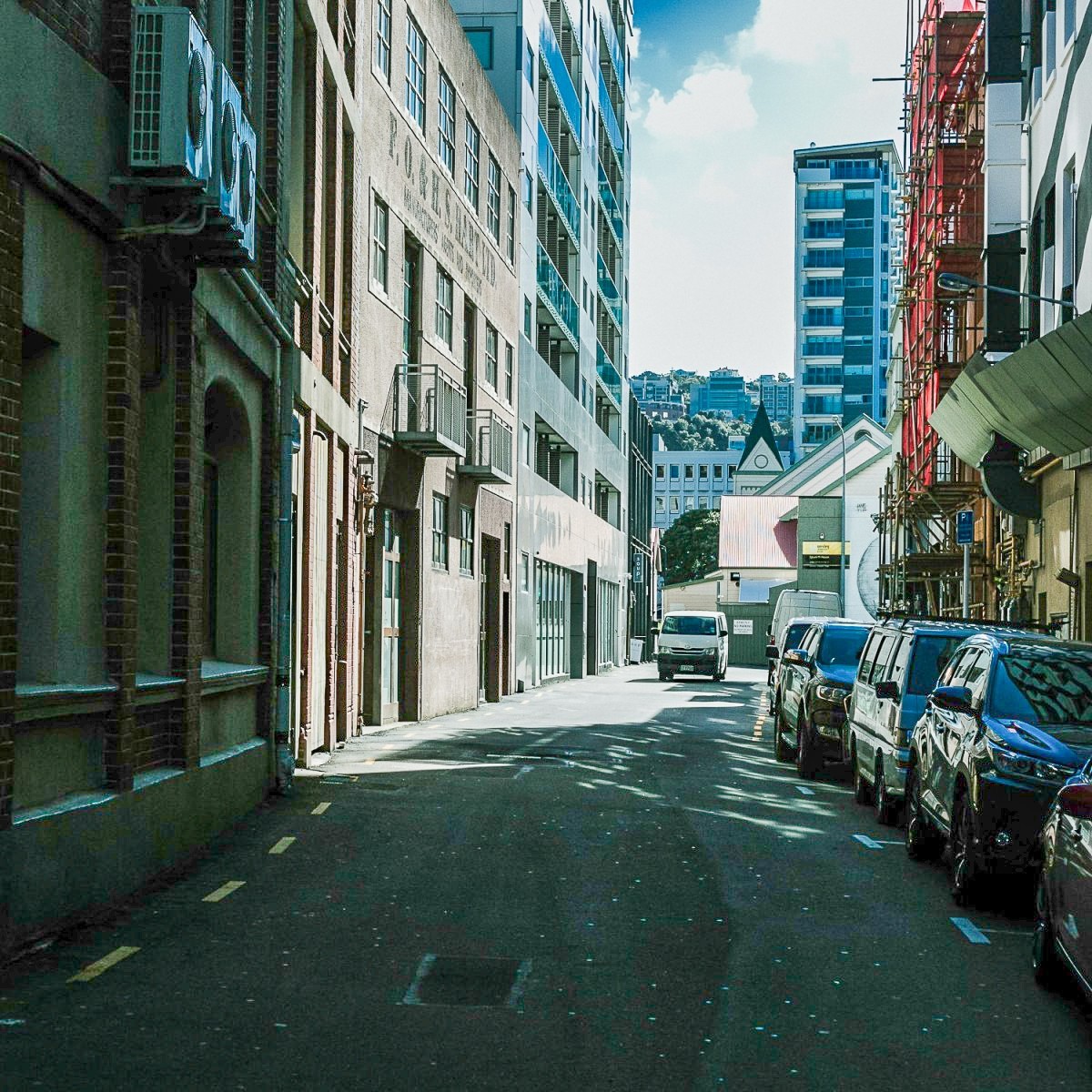 Parking can be an expensive option in the city and can push the cost of living in Wellington up considerably. For this reason, many commuters choose to instead 'park and ride' at their local train station or take public transport.
The average price of parking in Wellington is:
$5/hr for Pay by Space in the central city Monday to Fridays
$3/hr for Pay by space in the central city on Saturdays and Sundays
Wellington also has coupon parking zones and resident parking zones, allowing people with the proper permit to park for longer than 2 hours near the central city. Coupon parking costs around $300/month and allows for parking for longer than two hours between 8 am-6 pm in:
There are coupon parking zones in the following suburbs:
Clifton
Kelburn
Mount Cook
Mount Victoria
Te Aro
Thorndon
Resident parking allows drivers to park in resident and coupon parking spaces in the above areas as well as:
The cost of living in Wellington is just one factor you should consider before moving. While Wellington can be expensive in some areas, it makes up for it with its stunning natural beauty, vibrant entertainment options, and wide range of eateries to suit all types of budgets.
Now that you know more about the cost of living in Wellington, you can start thinking about moving there. Organise, pack and look for reputable moving companies in Wellington and all over NZ, with the help of Wise Move. Wise Move has an extensive network of moving companies that can get you from your current home to Wellington in no time.